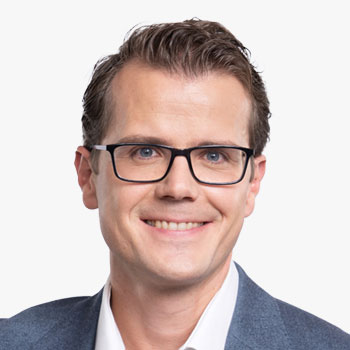 Marc Carolus
SVP, Insights & Analytics Location Products, Mastercard, Germany
Biography
Marc Carolus is a Senior Vice President within Mastercard's Data & Services division, responsible for Location Insights Product Management globally. In this role Marc owns the product strategy, roadmaps and commercial success of Mastercard's location solutions. His focus on product innovation as well as global scaling to 20+ markets have advanced the business amongst key customers and stakeholders.

Marc joined Mastercard in September 2011 as a member of the Consulting Services team in Germany. Since then, he has held sales leadership roles for the South African division and for the Australasian division of Mastercard's services business. Most recently, Marc was responsible for Advisors Product Management in North America. In this role he shaped the value propositions and go-to-market strategies for services including analytics and insights, consulting, and Test & Learn®, reinforcing the value of the core payment functionality and Mastercard's offerings beyond the transaction to issuers, merchants, processors, acquirers and public-sector institutions.

Prior to joining Mastercard, Marc was a senior project manager at Roland Berger Strategy Consultants in Europe, focused on the telecom and financial services practice, where he was responsible for developing growth and market strategies for a range of clients in the private and retail banking, loyalty and mobile payments industries.

Marc holds an MBA from UCD Smurfit Graduate Business School in Dublin, Ireland, and a Bachelor's degree in Economics from Luigi Bocconi University in Milan, Italy.