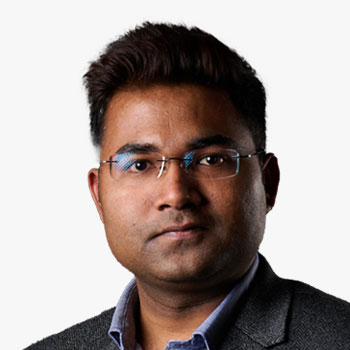 Abhinandan Arya
VP, Head of Technology - Solutions, Synspective, Japan
Biography
Dynamic and innovative Technology executive with expertise in remote sensing and computational intelligence, Mr. Abhinandan is an AI professional with industry experience in telecommunication, satellite remote sensing, and product design & development. Graduated from India's Ivy League, Indian Institute of Technology (IIT), Guwahati in Electronics and Electrical with Computer Science and Engineering, He has worked in Research and Development with leading universities and MNCs in India, South Korea, and Japan.

Mr. Abhinandan has demonstrated research, and professional excellence throughout his career working with large corporations, like Vodafone Group, Tech Mahindra as an Engineering Leader, and Technology Specialist. He also holds a PGP degree in Artificial Intelligence and Machine Learning: Business Applications from the University of Texas at Austin.

Currently, Mr. Abhinandan is the Head of Technology for Solutions at Synspective and is leading the core solution research and development using our SAR satellite constellations.