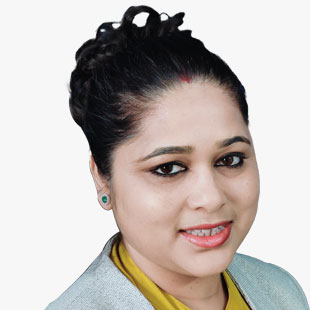 Neena Priyanka
Product Manager-Location Intelligence, Precisely, India
Biography
During 14+ years in the geospatial industry, Neena has certainly made her mark. She recently played a vital role in the award of a new patent for Geocoding Positional Accuracy, helping with idea development and taking the lead in writing the application. This is an industry development of huge importance - helping to identify how close a geocode is to a likely real-world position, vastly improving location accuracy. This significantly impacts businesses relying upon analysis of precisely located assets on the earth's surface to make critical decisions.

Neena is academically accomplished, with several certifications to her name, including; a PhD in Geospatial Technologies, a Post-Graduate Degree in Machine Learning, and an Executive MBA in International Business from the Indian Institute of Foreign Trade. She also recently began a Master's Degree in Data Science, specialising in AI/ML.

On top of this, Neena is generous with her time and knowledge, being an active member of the geospatial community - regularly speaking at conferences, on webinars, and authoring white papers. She is also a proud advocate for Diversity & Inclusion, recently becoming co-leader of the Precisely Women in Technology group, and is an active fundraiser for Girls Who Code.